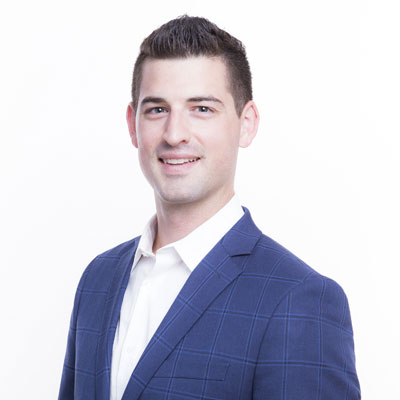 NICOLA RIOPEL
PRESIDENT
AGENT | FAMILY ADVISOR
PHPA Agent Program Member
Founding member of PROPULSION, Nicola played close to a decade of professional hockey. Based on a tremendous work ethic and an unwavering determination, he enjoyed a career filled with great accomplishments and experiences. In 2005, Nicola was drafted in the 1st round of the QMJHL Entry Draft by the Moncton Wildcats. Over the years, he became an elite goaltender in the Q and a leader with the Wildcats leading them to the 2010 QMJHL Championship.
Nick was recognized as the QMJHL MVP for the 2008-2009 season and is the last goaltender to have won this award since 2000. He also still holds the regular season record for save percentage (.931) and goals against average (2.01).
His junior success lead him to be drafted in the 5th round of the 2009 NHL Entry Draft by the Philadelphia Flyers. It is with this same organization that Nicola signed his first professional contract. Over the course of his career, Nick was also a member of the Tampa Bay Lightning organization and attended NHL training camps with the Montreal Canadiens and the New York Islanders, as well as having played in Europe.
Nicola is responsible for player development and actively participates in the contract negotiation process. With over 300 games played in North America and Europe, his vast experience and knowledge of the environment make him a person of choice to mentor our clients.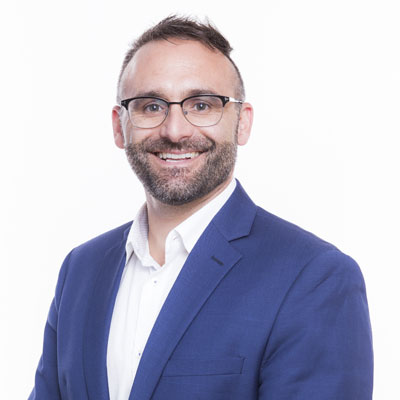 ÉTIENNE LAFLEUR
VICE PRESIDENT | LAWYER
AGENT | FAMILY ADVISOR
Me Etienne Lafleur completed his law studies at the Université de Montréal and was called to the Québec Bar in 2010 after completing his internship for a pan-Canadian union.
Me Lafleur pratiques primarily in labor law, civil law and administrative law. As such, he is called upon to represent different clienteles in labor law courts as well as in ordinary courts.
In addition to his traditional practice, Me Lafleur is a founding member of PROPULSION, agence sportive. In this capacity, he acts as a managing partner and advisor to clients and their respective families. He ensures that the athlete's full potential is achieved through the implementation of individual development strategies dedicated to the achievement of his career goals. With his expertise in labor relations, Me Lafleur is able to conduct negotiations leading to the signing of contractual agreements.
MATTHEW EBBS
DIRECTOR | LEGAL COUNSEL
NHLPA CERTIFIED AGENT
Matthew was called to the Law Society of Ontario after having obtained his LL.B., Common Law Program, from the University of Ottawa. In addition thereto, Matt pursued postgraduate studies and obtained his Master's degree in Business Administration (M.B.A.), from Queen's University. Prior to completing his legal studies, Matt obtained his Honours degree in International Relations, from Carleton University after having completed three years of studies at St.-Michael's College (University of Toronto) from 1984 to 1987.
Since being called to the Bar, Matt focuses his practice in the following areas of expertise: Commercial & Residential Real Estate, Commercial Leasing, Estate Administration, Estate Planning (Wills, Powers of Attorney & Trusts) and Litigation & Arbitration. He is also a qualified arbitrator to hear and adjudicate disputes that wish to proceed with alternate dispute resolution.
Matthew comes from a long line of local lawyers. His grandfather, John P. Ebbs, who played for the 1906 Ottawa Senators, practised law in Ottawa until 1965. His father, John B. Ebbs, was a prominent lawyer in the local community for 60 years until his passing in 2014. Matt also practises in Sports Law and is a certified NHLPA Agent as well as a family advisor to hockey players and athletes worldwide.
"
PROPULSION
is excited to announce its partnership with the Norwegian sports agency
Divent AS
.
I've known Patrick since his days as the Sports Manager of a very successful organization in Norway. He's a well known figure in European hockey and I've always had a tremendous amount of respect for his work and for the passion that he has shown in doing it. Patrick also has serious recruiting skills which is why he was able to build championship teams.
Our new collaboration with Divent AS will allow a greater visibility for our players on the European market that we hope will lead to new opportunities.
On the other hand, we strongly believes that our collaboration will facilitate the transition for Norwegian and European prospects who wants to play in North America." – Nick Riopel (PROPULSION – President & Agent)
"From my past experiences as an hockey executive, I had the chance to meet and discuss with many agents. PROPULSION was the first agency that came to our mind when we thought about affiliating.
One of the main reason why we wanted to associate with PROPULSION was because of the reputation that they built within the hockey industry. The way they are treating their clients is all about honesty and we, at Divent, are sharing the same values." – Patrick Gandolfi Hellman (Divent AS – CEO & Agent)